Ever want to run a 5K but weren't sure where to start?
Over the next 30 days we will work our way through this program!
What is 30 Day Breakaway?
30 Day Breakaway is a running and resistance-training challenge made for rapid results. Your goal? Complete a 5K on day 30.
You'll lift to build lean muscle and then head out for runs with Idalis in your ear as she guides you every step of the way.
This dynamic combo of running and resistance training will help you incinerate fat as you build strength, endurance, speed, and total-body power.
Raining or snowing outside? No problem.
Just follow Idalis from your treadmill as she runs through beautiful landscapes, or substitute any run with the Rainy Day Cardio workout for a killer calorie burn in under 20 minutes.
These training sessions with a renowned track star won't just get you a slimmer, more athletic body.
By the end, you'll be able to say you ran a 5K — and have the results to prove it.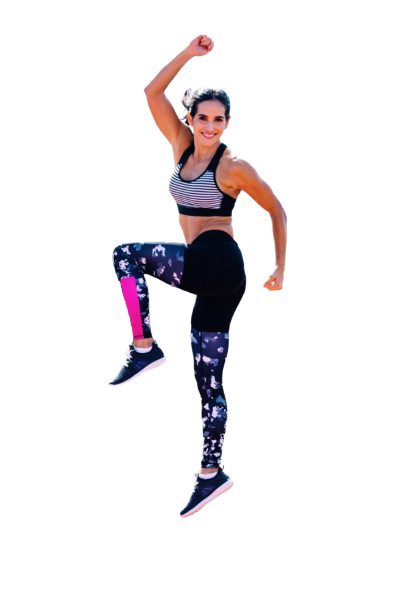 Idalis is a NASM-certified personal trainer and creator of Beachbody's Spanish-language program, Mes de Más.
She's been a dedicated athlete since her days in Puerto Rico, where she ranked nationally as a track-and-field star for 10 years.
Now Idalis is going back to her running roots to show what's possible when you tap into your own inner runner.
In the 30 Day Breakaway, she'll be running some of the most beautiful landscapes to inspire you to do the same — to go out for a run and break away from all the noise — and get transformative results in just 30 days.